Today is a very special day for my country, was today that freedom was born by a bloodless revolution .
After many decades under a fascist regime and at war with our colonies ( Angola, Mozambique and Guinee) for 13 years.
25 th April of 1974
the MFA movement (Armed Forces Movement) staged a revolution to put down the Regime of the New State that was in power since 1933.
to quote one of our heroes while he was rallying the troops
"… there are right wing States, there are left wing States and there is the state we've reached, i propose to put an end to the later, who comes with me? "
the following was the signal for the troops start the revolution.
this was the second signal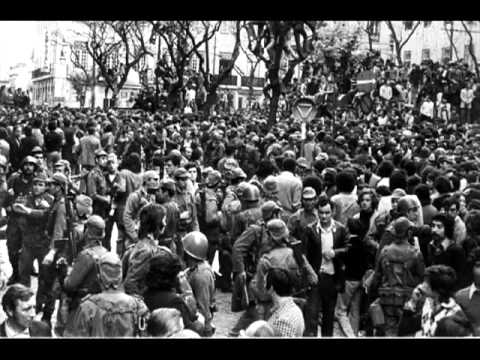 And after all this the military gave back the power to the people.