Now isn't that dandy, you driving and some not even near you happens and you're swept off your feet/legs
Now that would annoy me
I was fortunate enough in the previous raid to have a player push me in the general direction of the enemy while I dumped some porcs down range. Managed to score around 1300 on frontier defence with no legs, better than nothing.
That is one of the funniest bugs I've ever seen in this game.
Sorry you had to deal with that, but thanks for sharing the clip and lightening up my day!
Ill share this clip form the previous raid that I was talking about. I made it thru the raid and all thanks to a fellow player that helped me out. Thank you NeckBeardNinja.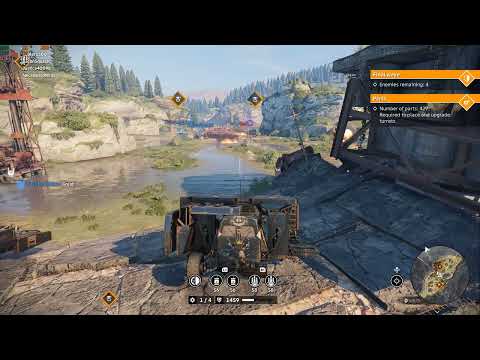 I guess it's not really a bug, but I discovered today that if you drive across the bridge on a heavy auger build, you can destroy it, and then yourself as you fall with it.
That was definitely a surprise.
Fixed.


That's a weird bug. I didn't realize you got the boss kill during that match, pretty funny.
You can also drop a bridge section on a teammate or while they're on top of the bridge, that's pretty funny