I don't know nothing about drones and this video just shattered my pre- conceived ideas.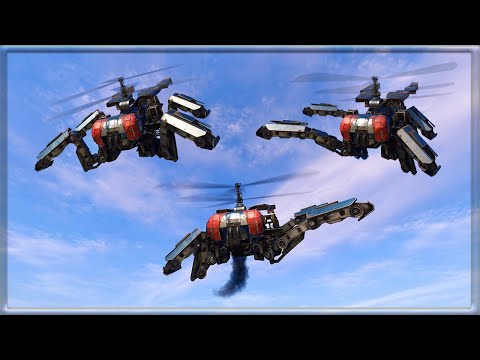 There's a lot more than meets the eyes regarding drones.
I started with turrets… not my style. But i want to leave personal preferences aside it's not about it.
So i switch to falcons after the turrets and they were it, hawks were a natural evolution and still save choice regarding PS.
I heard/saw opinions and Owls…I'm not feeling that, easy to dodge equally as fragile as Hawks for a much higher PS.
Wheeled drones are dumb and slow to react but i like sidekicks, sidekicks should be a blue weapon as falcon are and the devs should make a wheeled version of the hawk for the Special tier.
Where i want to go is.
Seeing this vid think i can compare Hawks with annihilators.
Despite knowing that the annihilator was nerfed in the past, i was so surprised How low damage they make and how high PS they are at.
I know he used 3 annihilators vs 5 Hawks.
I myself use 4 hawks in that same mode or for PVE and i did try 4 hawks + 1 falcon and i prefer 4 hawks with cheetah + BFs.
But at the same time i can say 4 hawks can kill a tanky build in one charge and apparently annihilators don't.
In a 1 vs 1, annihilators crap on hawks every time ( as all others things)
What i took from this vid.
annihilators seem to have more "jurisdiction" working at longer distances , are they harder to be shootdown?
Hawks seem to be much easier to be shootdown and clearly work at much shorter distances but have more DOT.
if we add the PS cost of each one.
It will be worth or not switch from one to another?