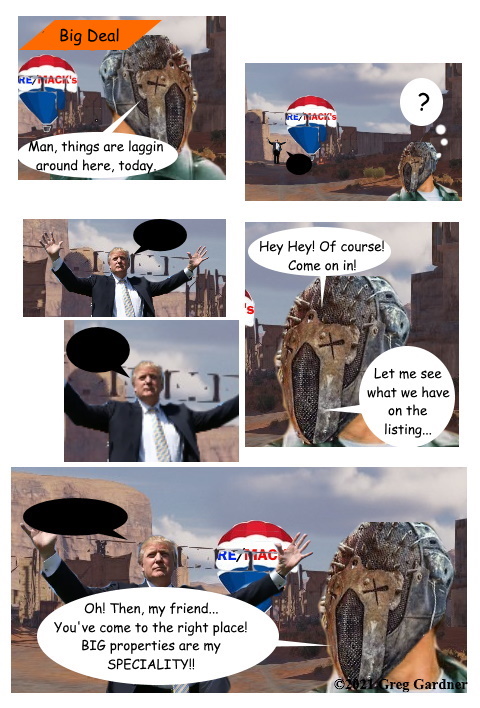 "What the hell did I just read?!"
The US gov is in Bed with the Russian gov to help Develop and televise what's going on in the wasteland to spin it as a game show for the real world to "enjoy" instead of the bloody war that's going on.
Several gov officials have toured the wasteland only to, by their own efforts, vanish at the hands of the Snaggletooth.
The Snaggletooth is responsible for shorting out Control 17, causing the spotty game connection, as well as, causing Control 17 to broadcast the Self Destruct code to all rigs with a radio on them.
The gov is trying to capture the Snaggletooth to stop its bumbling around from messing up their plans.
The Snaggletooth is just a dad trying get by and help teach his kids the right lessons to get by in the only world he knows.
The Meta-Meaning behind this comic.
The Snaggletooth is too Over Powered.
The Devs keep making Over Powered items.
Over Powered things are the cause of the games server issues.