Minor update, 29.03.2023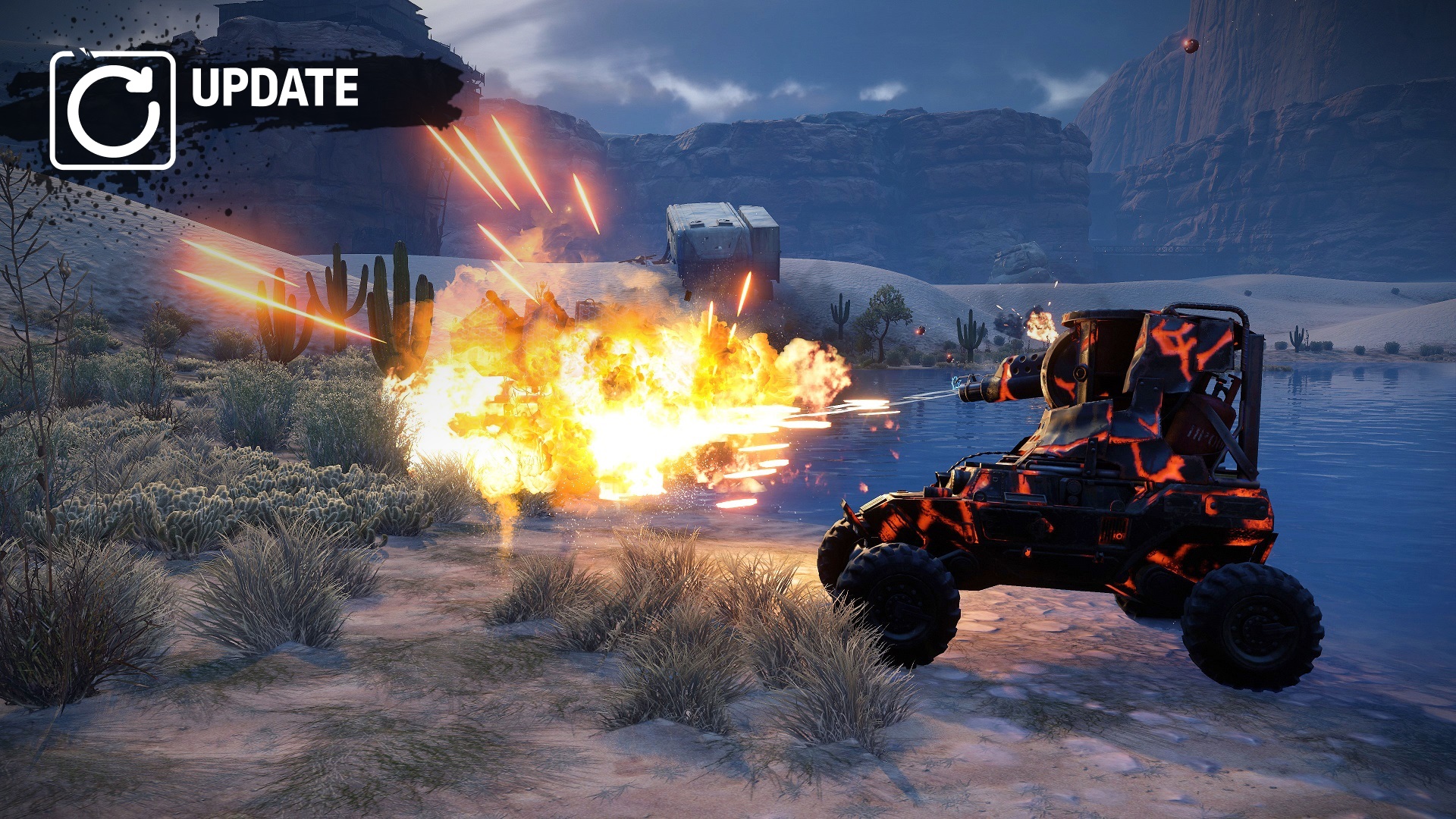 Fixed a bug where a player's drone could appear below ground in the "Dronapocalypse" brawl.
Fixed a bug where player drones could appear in the same place on the "Oasis" map.
Now AI-controlled vehicles try to go around the destroyed tower.
Fixed a bug that caused the author's nickname to be missing when viewing a range at the exhibition.
Fixed a number of errors in the market interface.
Improved game client stability.