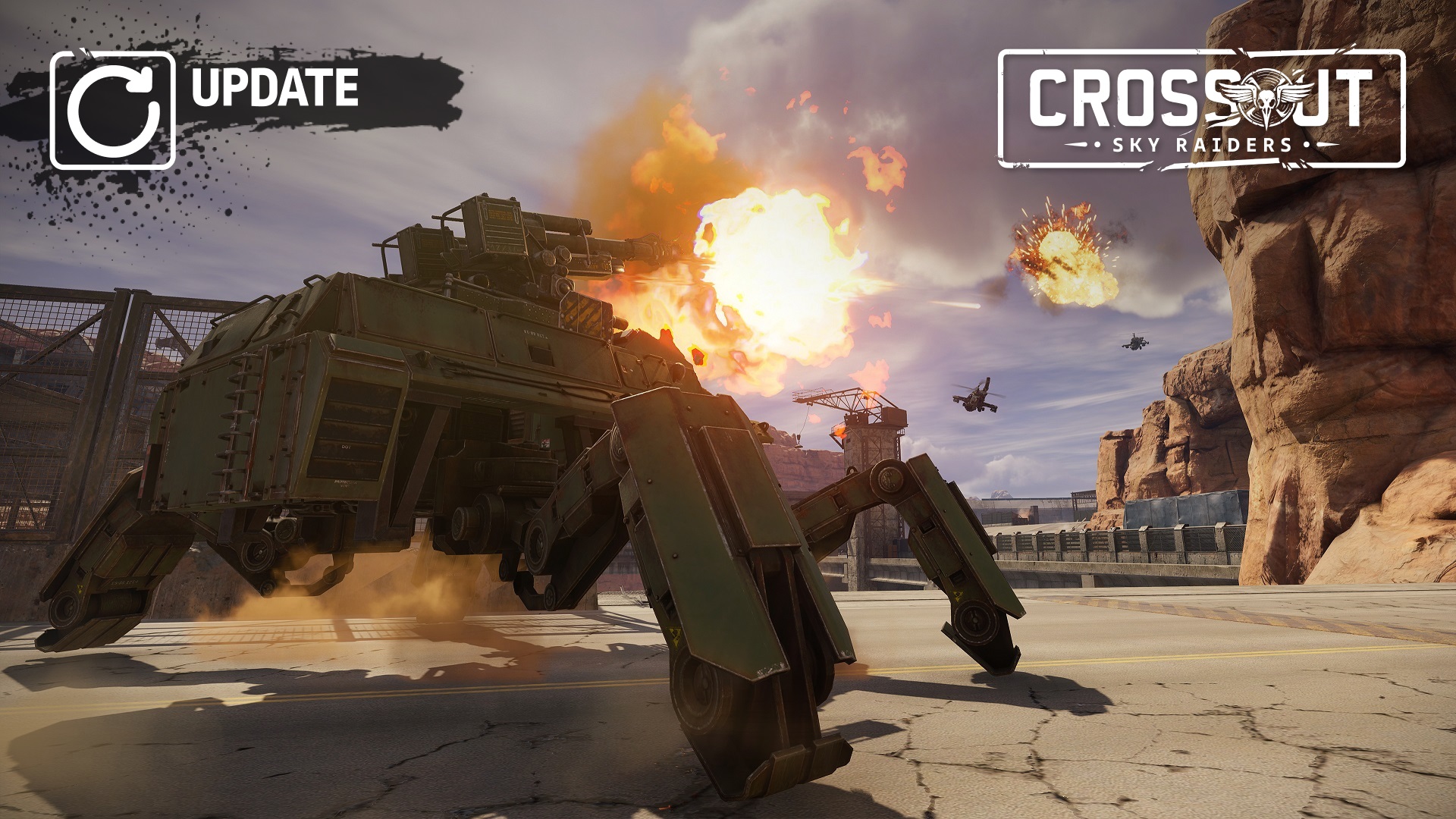 Fixed a bug where the current place of a clan in the Confrontation and Clan wars leaderboards might not be displayed.
Fixed a bug with the drive-in not working in the "Copperhead Stadium" garage.
Fixed a number of bugs that led to:

inability to turn the car with a car jack near some certain environmental objects;
destruction of the armoured aircraft without any notice about passing the location borders;
ability to fly to the "ceiling" of the map and stay there.

Fixed a number of minor bugs with environmental objects on maps for armoured aircraft, as well as in the "The Nomads' camp" garage.
You can now fly through the open ceiling of the hangar in the "Horsemen of the Apocalypse" garage on an armoured aircraft.
Fixed a bug with incorrect camera position when viewing armoured vehicles of the teams on the "Clean island" map.
Changed the positions of the carriers in all garages.
Improved lighting in "The Nomads' camp" garage.