Small update, 28.10.2022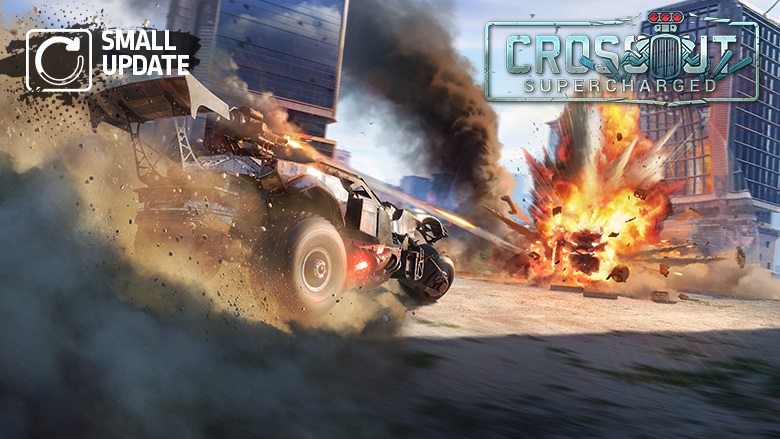 Movement parts
Reduced deceleration in turning speed for wheels, especially on multi-wheeled and heavy vehicles. Now wheeled armoured vehicles should respond better to turns.
Increased the turning inertia for vehicles with hovers.
Now hovers will stop working on armoured vehicles that have any additional movement parts installed, except for mechanical legs.
Miscellaneous
Fixed a number of issues related to the lightning on different locations.
Now, if several parts are selected at once in the search filter for a car at the exhibition, then only the cars that have the selected parts mounted on them will be displayed.
The size of notifications about destroying an enemy and about assistance in the destruction has been reduced.
Improved the description of the module "Daze": the module doesn't work against leviathans.
Improved the effect of the shield for the "Aegis-Prime" module.
Fixed a bug where the mines of "Jubokko" and "Kapkan" continued to interact with the carcass of the destroyed vehicle, instead of switching to the next enemy.
Fixed a bug where the grass on the "Fortress" location could be displayed incorrectly.
Now the impulse from allied projectiles doesn't affect a friendly armoured car.
Fixed a bug where markers were not placed on destructible parts of the bridge in the "Bridge" location.
Fixed incorrect display of the "Network test" window.
Fixed bug with incorrect playback of self-destruction sound of a vehicle located near the player.