Small update, 07.06.2022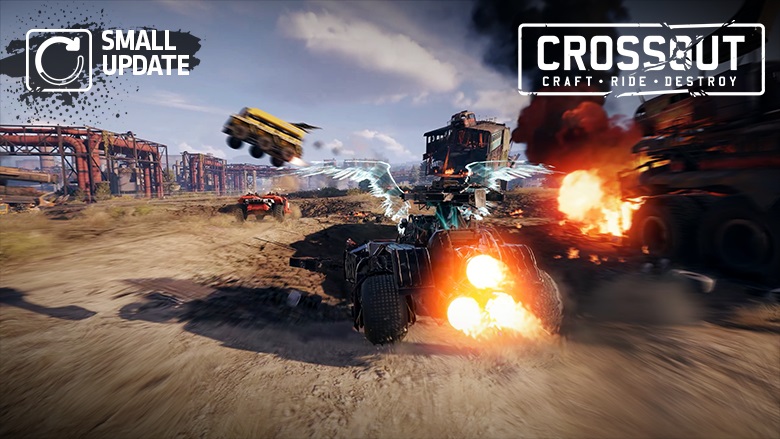 Fixed a bug that caused the shells of the "Executioner 88mm" and "Prosecutor 76mm" cannons to pierce more armour than they should.
Fixed an issue in the calculation formula that caused the structural parts of the "Eater of souls" pack to automatically have excessive parameters. As a result, the parameters of power score, mass and durability were reduced for the following parts:

Left Kutkh wing;
Right Kutkh wing;
Left Kutkh foot;
Right Kutkh foot.

Reduced the green shade contrast of the "Dark aquamarine" paint. Now the paint is closer to its original visual appearance (before the 0.13.70 update).
Fixed a bug that caused one more base to appear on the "Nameless tower" map in the "Assault" mode.
Improved textures for the parts "Left Kutkh wing" and "Right Kutkh wing"
Fixed the effects of shells hitting the checkpoint frames in the "Copperhead stadium" garage.
Fixed a bug that led to an incorrect amount of received resources being displayed in the Engineer badge exchange confirmation window.
Ochre and Caligari left the players' garages.