This post was flagged by the community and is temporarily hidden.
Yeah, that guy said he has not much time to play crossout, but yet hes answering to almost every post on this forum spamming like a hell forcing his own agenda, I'm also tired of this especiallly he mislead ppl in many situations.
Thats not healthy to our community especially to the new players who may believe his words.
This post was flagged by the community and is temporarily hidden.
This post was flagged by the community and is temporarily hidden.
I go fishing everyday and spam posts while I wait for a bite on my 3G service… Most of my actual playtime is in the winter when there is 4-8' of snow outside and the lakes are iced over.
That does not mean I can play crossout on my boat in the middle of the lake.
Ok this is ridiculous. Stop the stupid flagging.
It's unbelievable what's going on here, why everything is flagged? I guess someone is rly bored or have some mental issues. We should consider leaving this forum and letting it die naturally, move on to reddit and let flagger sit here alone.
something must be going on because when last time I asked him about the profile's screenshot and his stats, he didn't even answer
Surely somebody has seen a screen shot of his XBox profile, ya? It's not difficult to look up if you are on XBox, is it? IDK.
Although, there is really no way of knowing what his XBox in-game moniker is, unless he divulges it himself. He could go by anything, I suppose. Asking him directly seems like a good solution. I'm relatively certain he would oblige…relatively.
It's fairly straight forward on PC, which is where I am.

I think I'm going to keep my record here clean of that offense, since they present you with the Snitch Badge of Shame that is a part of your permanent record for doing so, otherwise I'd play along.
Frankly, I think some of this flagging is the work of notorious trolls who are just dumping gas on the fire Monkey may or may not have initially started himself.
'who ever it is.they are using like 5 Alt Accounts to do this.it's only 1 person and someone hasn't been on posting up the forum for this whole day while the flagging was going on repeatedly…'makes u wonder aye'

Ya, after thinking about it a moment, it probably is mostly his handy-work. The flags sometimes skip certain people, but alway manage to hit people he has personal friction with, like M420.
It's just not a pleasant revelation for me to accept. I have enjoyed some of our conversations and found him to be somebody who often contributed constructively to many conversations on this forum. While I certainly don't agree with all of his positions, and he has pissed me off from time to time (which I think is normal in any relationship), I did like him, and enjoyed many of our conversations, and found much of his contribution to this forum had value.
It bums me out a little to accept.
Rough monkey seems to know what he is at with regards to crossout related stuff that only a crossout vet would know so I don't think he is a bot or alt account or something like that. Ill tell yea exactly what the problem with rough monkey is. He spent way too much time on the forum and gotten too emotional as a result. Kinda similar too when I got my posts flagged and I made a thread devoted to my departure because of that and I left for 5 months. I only came back really to report the market bot and make a thread about the market bot which needed to be done one way or another. Anyways I'm prob back to the forum for the time being on and off but I'm not getting emotionally attached anymore that's what can happen to yea. That 5 months away did me wonders and I think rough monkey should do the same.
This guy acts like this game is his whole life and nothing else in the world exists. In his opinion, you can't say anything bad about the game or the developers, or you will be flagged. I'm surprised that my posts still exist in this thread, perhaps because he added me to ignored, which has already happened in the past.
I'm pretty sure he's behind all the flaggings, oddly enough if he's mentioned or someone is expressing opinions about the game by posting a yt video or comment that doesn't match his narrative, moments later it's all blocked.
Unfortunately, there is no search player option on consoles as it is on PC. The only way to see his profile, of course, if he hasn't blocked it, is to find him on some event leaderboard or if someone who has him in friends will share it.
Did a lot of you read a ton of Hardy Boys books when you were kids or something?
I see a lot of amateur detective work, but I haven't seen any evidence pointing to anyone as the mad flagger, and I do see lots of evidence that it's not Rough Monkey (or at least that he's not the main flagger).
I mean think about it: the guy obviously loves talking about Crossout, and loves arguing about Crossout. Why would he want to shut down discussion?
Anyways, even though I disagree with him about a lot of things, I think we have enough mutual respect for each other that I'm sure he's not the one flagging and reporting me.
There have probably been many mad flaggers over the years, but currently it's probably someone who dislikes Rough Monkey and is taking advantage of the theory that Monkey is the flagger.
Having said that, there are a few people getting flagged a lot who deserve the flags. Those ones could be any of us. I didn't do them myself, but I was happy to see them flagged. Not all flags are malicious.
'how do you know that 'detective poony4u' ?
show us your evidence please…

if u look again.it's not about the flagging, 'the flagging came after' it was about the spam on every topic and thread
it just rolled into the flagging that someone wants to cover up…cheers!
funny he not responding and stopped All comments in every topic for this long,as he's was doing every second of everyday and night 'NON Stop…get a bigger magnifying glass…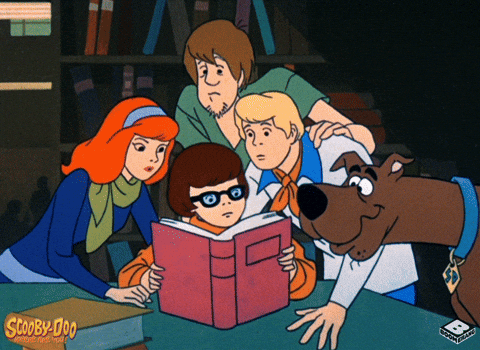 Darn

nearly flagged half this tread


is
I could probably find some interesting PM's to share…
Question: How many of Monkey's posts get flagged?
I don't think people should have to prove their innocence, and there are a lot of trolls here lately who make fine suspects too.
Having said that, I feel like I'm being a "Nancy" and making excuses in an attempt to provide an alibi that isn't really plausible.
I'm not a fan of gossip either, nor witch hunts, or forum lynch mobs…nor the implication of his guilt.
And, don't we have a forum moderator that would generally shut threads like this down, or would have stepped in on some of the raunchy things that I've said at least? I'm not going to point fingers at others for what they said, because IDGAF, but I know I've said some mean shit, so I know mean shit is being said and nothing is being moderated.
Did Charlie just throw his hands up and say, "Screw this. I don't need this crap in my life?" He probably doesn't need this crap in his life. Who does?