The fall of the "Nameless tower"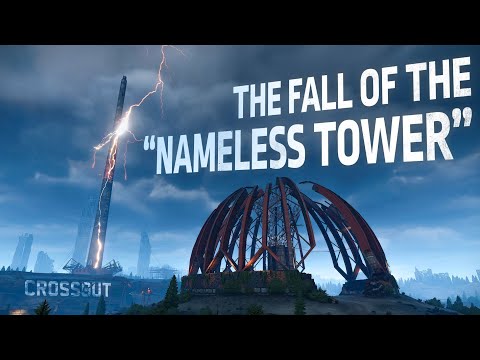 Hello, survivors!
We are happy to announce that with the release of the "Dronapocalypse" update, certain large-scale changes will affect the key object on the "Nameless tower" map.
With the release of the "Dronapocalypse" update, a tower, which is an analog of the real TV tower that previously existed in Yekaterinburg, started to fall during battles on the rainy version of this map. If you are familiar with the history of Yekaterinburg, you've probably heard that the real tower was demolished in 2018. It was one of the symbols of the city and a monument from the Soviet era.
Now, thanks to Crossout, you can see how the tower is turning into ruins in real life! This is a unique opportunity to dive into the history of Yekaterinburg and see what the tower looked like in reality. In addition, the updated "Nameless tower" offers new gameplay opportunities for players. What kind of opportunities? Find out in the game right now!