What happened to the old forum? it was much better.
Devs didn't like to interact with the players and they were getting negative feedback, so they killed it. You're now supposed to go to plebbit and post there instead.
I'm also told this is a much newer and more modern forum - after all, it's what bLizzard uses for their game that came out in 2004. The future is here!

lol thats funny,while im at it you could use a Gif for your profile/User Card Background, i got adam sandler…clik my name lol…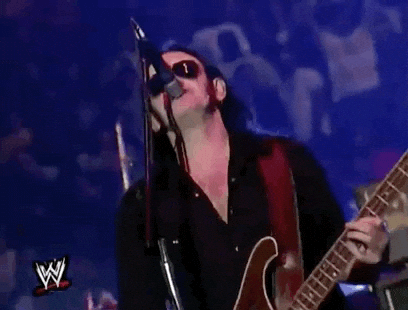 Agreed, this new forum is like going back to 1999, so archaic
Ah yes… because the forum system… and the engine… haven't changed at all.
You're a special sort arentcha?
I bet you only play patrol.
What is it more hard to find all the drama?
The fact that you are speaking about playing patrol and presuming other players on this shitty forum are playing that stupid gamemode makes you look really smug and ostentatious, the world congratulates you.
This post was flagged by the community and is temporarily hidden.
Well Red_willow, like i said before, this forum blows, in the old forum you could see that a played 52k matches, i dont know where you were that time, maybe you were playing with your big toe, but likewise, i have never seen you ingame either.
Perhaps you all play on different platforms?

You might be right RocCityRevolver
This post was flagged by the community and is temporarily hidden.
Yeah I only play patrol at 3000 PS. I'm also a shill paid to disagree with bad decisions and support the good ones. I'm also better than everyone else (based on very specific metrics I just made up myself).
And yes, I have no sense of humour, how could you tell?
Always the same user stirring up drama and (in an ironical twist that only a massive lack of self-awareness could produce) backseat modding.

Battle of the forums 2022 haha.
Yeah, this forum sucks. So does reddit.
It still Blows, everybody is forced to type their messages in a brown poop color to each other.
honestly, i see most of the forum users at 7k - 8k powerscoure, anywere else i just don't see them 90% of the time, the only one that i saw playing but never on PVP is Sigma, i only see them playing patrol, and with horrid builds worse than the ones that have been posted here, they even get obliterated by bots, you are the only one i know that plays 14k + PS here; so it may just be a PS/timezone issue maybe;
In the Wise words of RocCityRevolver
"Perhaps you all play on different platforms?"
And this new forum blows because we can see deleted posts by users when we shouldnt be able to, fix your brown poop forum Targem Games.