steering seems a little better with the camera further away…

before camera distance setting…

and after…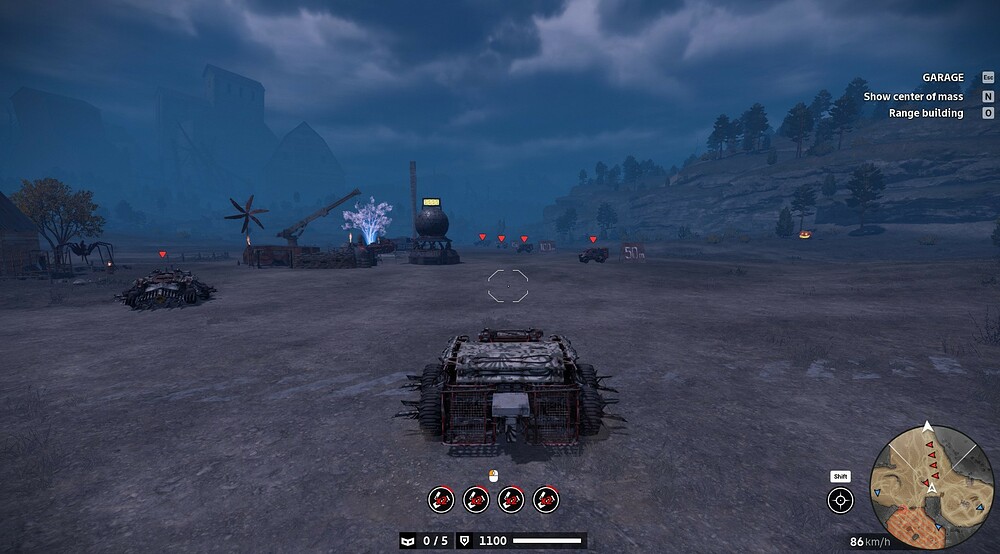 Yes, I did this right off the bat. They talked about it in the live stream. I still wish I could go a little farther out.
Since they put the adjustment in Settings rather than on the mouse scroll it seems like a little more range would be reasonable to add. My Matchbox cars don't have as much of an issue though.
I'm loving the drift on my buggy wheels. It's pretty raunchy. I missed that feeling after they nerfed the slip on all the wheels a while back. I hope they don't dial that back down. I like it…but then I'm not getting much lag either. A little lag can make that a pretty awful control issue.
I haven't gotten a chance yet to test all the different wheels to see if they still sport the variation of drift and grip properties that they did on the test server. I hope they do, because I liked the variety. They all seemed pretty much the same before. This is way better, IMO.
I like the new camera angle so far. I feel like it's easier to aim now, as enemies seem bigger.
I may experiment with the settings later, but I want to settle in with the new camera angle for a while to get a better sense of how I feel about it.
It's mostly my larger builds that I'm having issues with the camera being so close. Most of my Smalls are fine.