Update "Under the sign of the dragon" is coming this Thursday!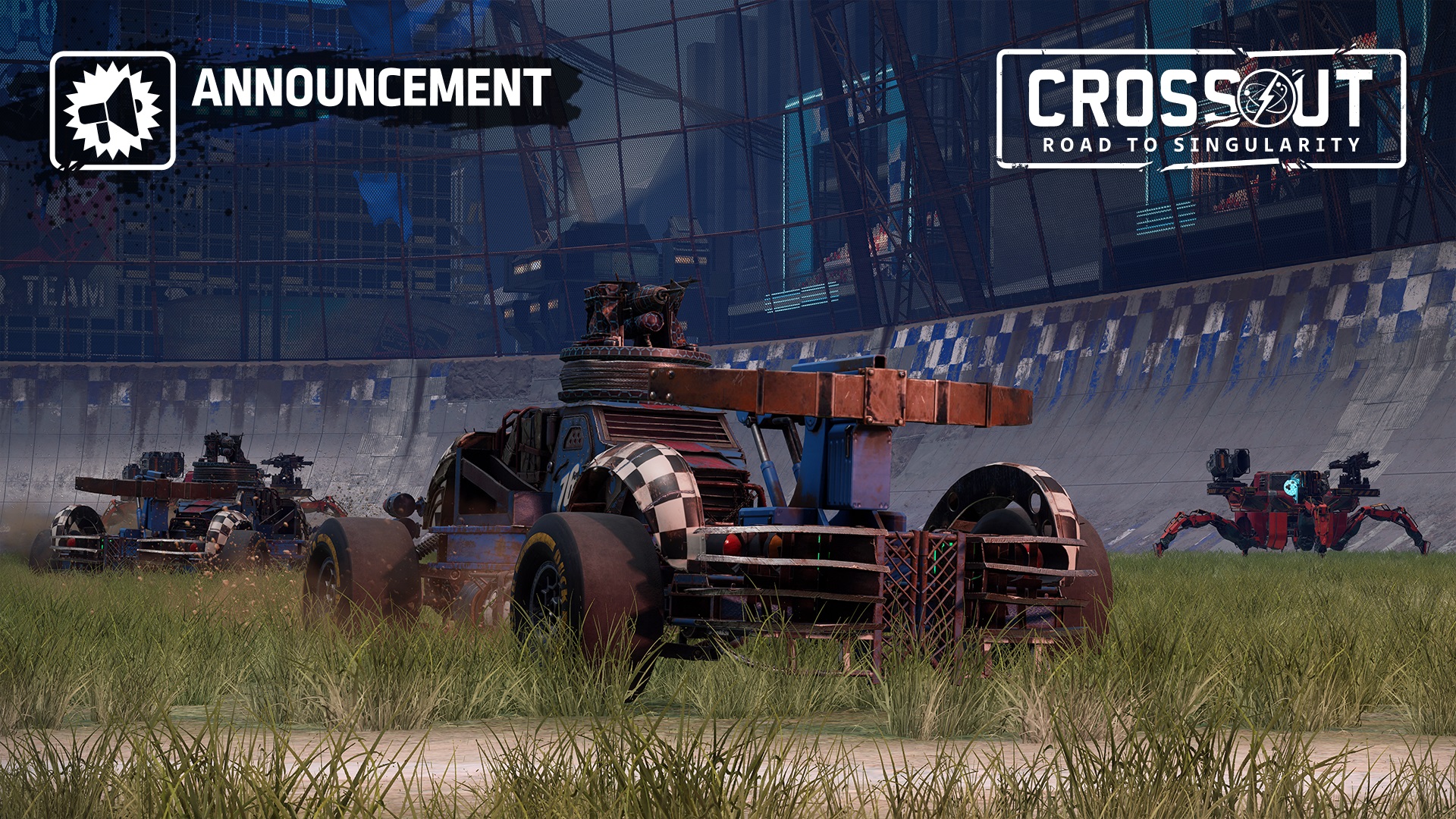 Hello, survivors!
This Thursday, on August 17, we plan to release another update for Crossout, which will bring many improvements and new features to the game. Today we would like to briefly share what you can expect from this update and answer some questions along the way.
Updated "Steel championship"
Explosive football on armoured cars returns to the Wasteland! This time, you can expect new armoured cars designed specifically for certain roles: goalkeeper, defender and forward. At the beginning of the match, you will be able to select a role (along with an armoured car), and change it later, if necessary.
And what is Wasteland football without a spirit of competition and valuable rewards for the best of the best? The mode will have its own leaderboard with leagues and commemorative rewards. And the best players of this championship will be able to get the most valuable prizes.
New event "Under the sign of the dragon"
A new event, similar to the current "Foxy's secrets" will be launched as soon as the update is available. The rewards of the event will include a number of unusual cosmetic novelties, as well as vehicle parts and resources useful to every survivor.
"Confrontation" mode, bands, and changes to the weekly challenges system
Almost all changes and innovations we have announced and demonstrated earlier on the test server will be added in the next update. We would like to draw your attention to the fact that the challenges system will be updated this Sunday, August 20 at 16:00 UTC. The launch of the new mode "Confrontation" is planned at the same time. Current weekly challenges will be available till the end of Sunday.
Also, with the update, we plan to replace current containers in the "Badge exchange" tab:
Now, instead of the standard "Pathfinder's container" and "Wanderer's Container", the contents of which haven't been changed, containers with different contents will be available weekly in the badge exchange.
As before, one container will include a random "special" part, and the second — a random "epic" part.
In total, there will be 3 different containers with "special" parts and 4 different containers with "epic" parts in the rotation. Each container has its own list of parts that can be obtained when they are opened.
"Electric beetle" pack
And, finally, a little surprise for everyone who was waiting for a new mysterious rolling-based movement part and a new crossbow from our August artwork. The armoured car will also appear in the game with the next update, but it will become available after some time. Follow our news so you don't miss this moment!
We look forward to seeing everyone at the start of the "Steel championship" this Thursday! See you soon!